90 Days to Cut Expenditures by 50% (time, money)
While Maintaining Profit
Is that even possible?
(www.tinyhousetown.net/2016/06/the-ravenlore-tiny-house.html)
That's what makes it an experiment!
Is This For Me?
This experimental space is for you if you
Are self-employed or have a small team, and you're not enamored of the empire-building route
Want to constrain the time and attention for the business (family, health, travel, …)
Feel confused or overwhelmed by how much you have on your plate
Have some household income and want refinement (talk to me about simplified start-ups)
Want guidance from someone who knows the ropes and community where you can explore without shaming
The Hypothesis
80% of revenue is coming from 20% of our
Program delivery
Marketing
Tech
The other 80% of expended energy is actually DISTRACTING from our desired lifestyle. It's stuff we picked up for historical reasons, because someone was running a special, to be nice, out of vanity because everyone else was doing it, to experiment with and abandon, …
Choosing what is essential (from our Essence) gives a different outcome!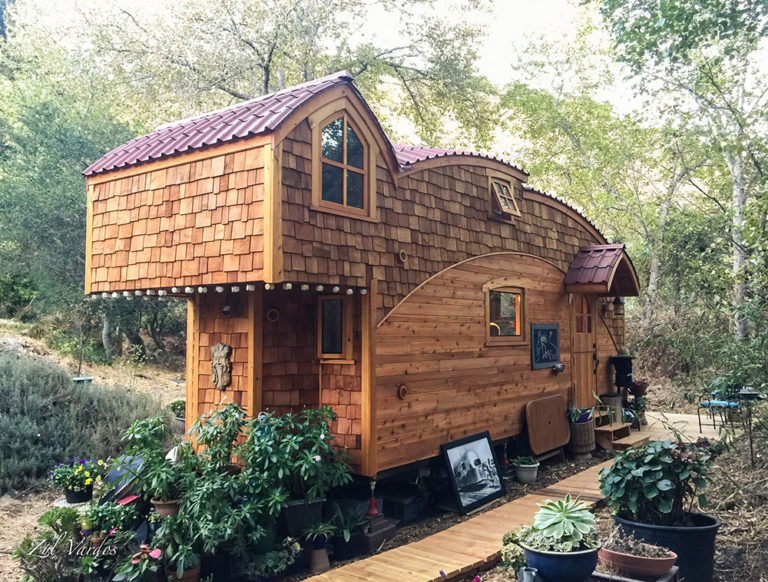 (offgridworld.com/moon-dragon-tiny-house-is-marvelously-unique)
The Method
Phase 1: Essence
Unwavering clarity on what matters most and how to measure it
Phase 2: Remodel
Remove distractions, reveal beauty
Phase 3: Proof of Concept
Run it and review the metrics that matter






(npr.org/templates/story/story.php?storyId=128109273)
The Observations & Conclusions
Debrief
Refine
Keep what works for…
Maximum
Joy
Intimacy
Presence
Sustainability
Freedom
Aliveness (hobbies, growth, relationships)
The Proposal
90 Days (so you can keep having a life)
Personal Guidance on 6 Live Small-group Zoom Calls (with Recordings)

Identify what is Essential
New ways to measure
The pruning process
Emphasizing the Essential
Riding the waves of change
Honest review and new choices
Private Facebook Group for questions and community with others who see a Tiny Biz Village as their path to income with peace of mind
e-Guides as Needed
$500*
* Because I've taken stock of my multiple business endeavors and restacked them to create the debt-free experience I actually want to be having, one of my commitments to the small business community is to provide affordable business coaching. If this investment is the deal-breaker for you, please talk with me.
Not your time yet? That's cool – join our interest group on Facebook!